Cashflow (payment) extension for vtiger CRM
module helps you to register your incoming or outgoing payments and associate that payment with other entities in the vtiger CRM Open Source.
The extension allows you to track incoming payments that we will receive from customers or will have to make in the future. So it is easy to create a Report or Custom view on payments forecast for incoming or outgoing payment made by our company. It enables you to define payments for some categories like (goods, services, …).
Others of the many features of Cashflow4You module
Track partial incoming and outgoing payment
Different color for incoming and outgoing payment amount
Balance amount is automatically calculated
If balance is null, then Inovice is updated automatically to Paid
Reference of payments made on SO, PO or Invoice is showed in "More Information"
Relation of payments to Organisation or Vendor is showed in "More Information"
Total and Pending Payment control
Support relation to Document
One payment made against various invoices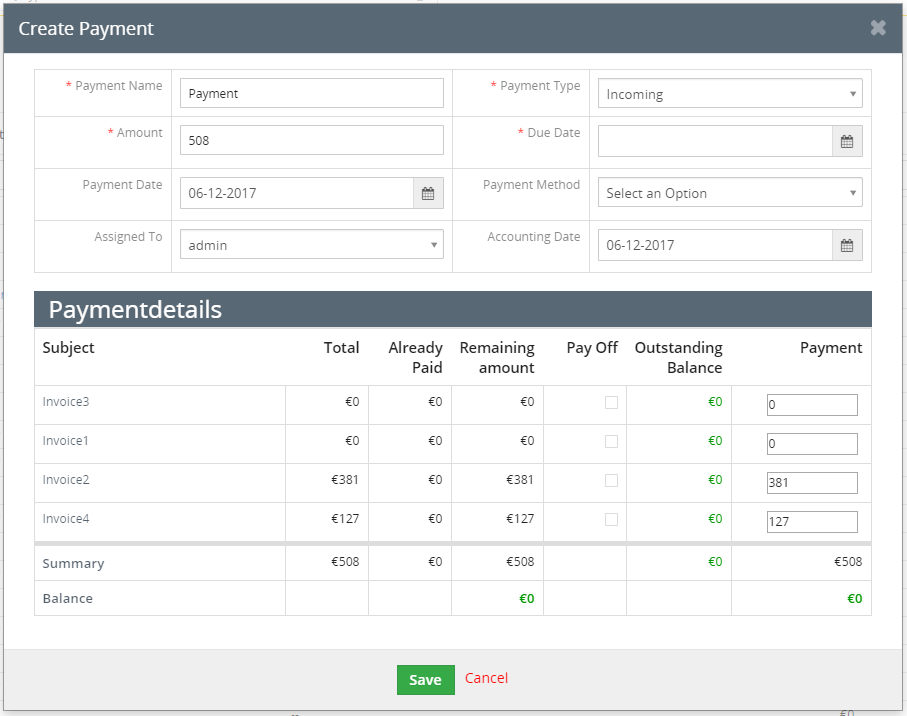 With membership/subscription you will have access to latest versions of extension for all vtiger version 5.x, 6.x, 7.x ( and higher). After subscription your extension will continue working without problems, but you won't get support or updates. Duration of subscription is 1 Year.
Read more about subscription
Find manual for version of vtiger that you need

Try our extensions on our demos